公司簡介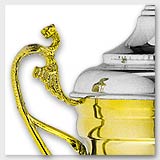 三十年來,大地旗幟公司製造的旗幟及獎品點綴了無數活動。大地的紀念品種類繁多,除了旗幟、獎盃、銀碟之外,為了讓顧客有更多的選擇,近年更增加多種紀念品如亞加叻膠座、水晶玻璃製品、水晶膠製品、電腦噴畫及電腦
字橫額等。大地的旗幟除了一般的紀念旗外,更可縫製不同的國旗,並能為各公司縫製公司旗。獎盃及銀碟更由本公司親自到日本、意大利及英國採購。水晶膠及水晶玻璃紀念座,則以其變化多端的款式而得到大眾垂青。大地的紀念品除了種類繁多,並以精細的手工見稱,材料均以專業的判斷而選用,以迎合顧客的不同需要。歡迎各界來樣定做及查詢。
Company Info

Tai Da Flags Company is a leading designer and producer of souvenirs. We bring at your service thirty years of professional experience in the art of making souvenirs. Carefully catering to our clients' tastes, we have successfully produced a wide array of souvenirs, such as evergreen flags, company banners, pennants, trophies, silver plates, natonal flags, and stylish crystalline stands. Our products all bear the mark of quality workmanship and excellent materials.
Tai Da Flags Company professionals select only the best materials, whether it be brocade, silk, plastic, metals, lightweight and durable acrylic, crystalline glass or cyrstalline plastic. We tailor our designs to fit our clients' needs. In addition to our mastery of artm we employ the latest computing technology to make display boards and banners accurately and on time. We have successfully supplied made-to-order trophies and silver plates for clients in Japan, Italy and the United Kingdom.
This web page presents the various ways we bring art and technology togetherto capture cherishing moments.
Should you wish to make an inquiry or place an order, you are akwats welcome to contact us at 2388 8292 or 2770 3199.